Sam Schlinkert
Hi! I'm Sam
I'm a social media editor and programmer based in New York. I'm currently employed as a Social Media Producer at CNN, focusing mainly on publishing to Facebook and social media analytics. I also write code sometimes.
Here are some things I can do.
You can find me on Twitter, GitHub, Mastodon, and LinkedIn. From time to time I write about books, text editors, code, etc.
Code
Here are some of my favorite coding projects from over the years, organized by language. You can browse my coding blog or Github profile for more examples.
Rust Command Line Tools
JavaScript Games
Ruby and Rails
Radiation: A blog-publishing engine designed for "Tilde Clubs"
SquawkBot: A Ruby on Rails web application that surfaced URLs that more than one of your follows tweeted. (Sort of like Nuzzel.)
Python and Flask
For Shareablee, I used Python and the Facebook Graph API to analyze how their customers used Facebook and displayed this data using NVD3. I then used the Flask framework to create a web application that allowed potential customers to share their Facebook data and compare their page against the compiled benchmark of the current customers.
Social Media Editing
I am currently a Social Media Producer at CNN, where I primarily work with CNN's flagship Facebook account. I also compile and analyze social media analytics using various tools, including some I've written myself using both Rust and Ruby. Additionally I maintain technical documentation for the team, using mdbook.
Previously I held similar positions at BuzzFeed News and Newsweek & The Daily Beast, focusing on running both organizations' Twitter and Facebook accounts.
In 2013 our small social team at The Daily Beast was nominated for a Webby in the News & Information category. The Daily Beast was also named one of "15 Brands Rocking Tumblr" by Mashable in November of 2013 thanks to The Cheat Sheet.
Writing
You can read my most recent, more technical writing on my GitHub-hosted blog, including a guide for using a password manager, an overview of my Vim configuration, and notes on my Linux setup.
While at Newsweek and The Daily Beast I reported a few articles. Here are some favorites:
More casually, I've written posts on Medium about 10 tech gadgets I've enjoyed using, a call for text-file preferences, and mechanical keyboards. And for something more poetic, check out this dreamy travel diary of a trip to Los Angeles in 2011.
Web Interactives
Between 2012 and 2014 I was a part of an informal group within Newsweek & The Daily Beast that produced interactives to add depth to news stories. These feel a bit quaint these days, but I can still make my way around CSS and jQuery.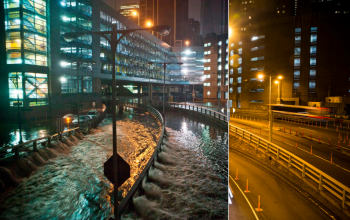 On the one-year anniversary of Hurricane Sandy hitting the east coast, The Daily Beast photo editors wanted a way to show how well we've rebuilt. We decided that using a slider to drag between two photos taken from the same perspective a year apart would be the best way to do this.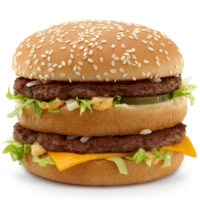 Amid the mass-walks outs and protests over low wages in the fast-food industry that took place in the summer of 2013, I worked with a reporter and editor at The Daily Beast to look into the relationship between fast-food prices and employee pay.
Contact
You can reach me via Direct Message or @reply on Twitter or Mastodon. For more secure methods of contacting me, check the link(s) in my Twitter bio.